Company Profile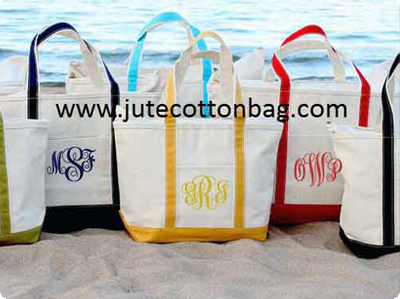 We are leading manufacturer since 2007 of jute bags, cotton bags, canvas Bags, Beach Bags, Printed Bags, Wine Bags, Eco Friendly high quality Bags, Tote Bags, Promotional Bags, Wine Bottle Bags, Multipurpose Bags, Nature Bags, Cosmetic Bags, Fashion Bags, Drawstring Bags, Back Packs and Small Wonders, Jute Drawstring Bags, cotton Drawstring Bags, Tradeshow Bags, Shopping Bags, Laundry Bags, jute Christmas Bags, Jute Printed Bags, jute shopping bags, Juta Bags, Yuta Bags, Cotton carry Bags, cotton Shopper bags with many customized range of designer Bags.
Add to that our commitment is to bring the finest quality jute bags to you within affordable price brackets. Right from procuring raw materials to advanced machinery – each and every investment made by us has assisted us in our way to prominence in the industry.
Our products are famed for being 100% eco-friendly. These do not contain any chemicals at all which can prove to be harmful to the environment.
Eco-friendly: Our products are made from Jute and Cotton. These are absolutely eco-friendly in nature. When you buy our products, you are doing a great service to the environment!
Affordable: Our products are carefully priced to keep them affordable for everyone. We like everyone to benefit from our products.
Fashionable: Our Jute and Cotton handbags are highly fashionable and stylish. We infuse them with the latest trends so that you can appear stylish whenever you go out with them.
Re-usable: All of our products are reusable, unlike plastic items. These are long lasting as well! A typical jute handbag takes about 2 years to decompose.
Multi-purpose: Jute and Cotton handbags are designed not for a particular purpose. For instance, you can use the handbags for more than shopping.
Good Quality: All of our products are made from high-quality materials in order to make them sturdy, strong and long lasting without compromising on the aesthetics.
Jute bags wholesaler India | Jute bags wholesale
We have an advanced and sophisticated production facility, in which various processes like Cutting, Printing, Stitching and Packing take place under one roof. The raw materials we use are completely free of AZO.
Mission and Vision
Our main mission and vision are to make this world plastic free. This is not an easy job, but we are more ready than ever in taking up this worthy challenge. We seek to use only eco-friendly, bio-degradable and renewable resources. Here are what we believe in and offer accordingly:
1) Our products are designed carefully to reflect the latest styles and trends. But that is not the foremost of their qualities. All of our products are eco-friendly and customer centric.
2) Our production process is completely environment-friendly. You can be rest assured that in making our products, no water body was polluted by effluents, no local community was affected adversely and no pollution was caused.
3) At our manufacturing centers, the quality control team pays attention to the finished products so that you get the best products.
4) We bring you premium grade products at unbelievable prices.
5) Our products are customized as per the requirement of the client.
6) The customer is always important to us. This is why we strive to offer complete satisfaction to the customer.
7) We seek to maintain a professional yet cordial relationship between suppliers, vendors and customers.
At the heart of our success as one of the leading manufacturers and exporters of jute bags is our constant endeavor to serve this planet – besides of course – our quest for absolute customer satisfaction. We sell our bags at many countries like France, Germany, UK, United Arab Emirates, United state of America (USA), Europe countries, Japan, Australia, Spain, Brisbane, California, Netherlands, Belgium, Denmark, Mexico, Finland, Ireland, Israel, Italy, Jordan, Kuwait, Malaysia, Singapore, New-Zealand, Poland, Qatar, Russia, Saudi Arabia, Switzerland, United Kingdom, United States like New York, Hawaii, New Jersey, Washington, Sydney, Perth, Melbourne, Malta, Maldives etc.
As we continuously strive to bring you evolved designs, keeping the functionality of our products intact – we never lose sight of our commitment to environmental well-being. Combating the less eco-friendly "plastic" pollution hasn't been easy. If not emboldened by the constant support of our biggest endorsers (you), we couldn't have been where we are today!
Say No to Plastic
In the present day people have become more aware of the need to save the environment. From individuals to companies everyone seems to be doing their own bit to do so. If you want to take an environment friendly step, then saying "No to Plastic" is the best thing to do. Single use plastic bags are also well known for their interference in ecosystems and the part they play in flood events, where they clog pipes & drains.
Plastic Facts
* Over 1 trillion plastic bags are used every year worldwide.
* Less than 1% of bags are recycled.
* It costs more to recycle a plastic bag than to produce a new one.
* Marine animals consume plastic bags for food, they eat and the result is they die.
* 1,00,000 marine animals die yearly by eating plastic bags.
Say Yes to Jute
Jute is often called "The golden fiber". Being derived from a plant, jute is biodegradable and does not pollute the environment. The production and the use of jute has little effect on the earth's energy resources. In short jute is Eco-friendly, durable & strong fiber being it's a shopping, packaging or fashion accessories jute has caught on in the world market.
Jute Facts
* Earth friendly natural fiber.
* When you use 1 jute bag you can save 6 plastic bags in a week.
* That is 24 plastic bags in a month.
* That is 288 bags in a year.
* That is 22,176 plastic bags in a average life.
* If 1 out of 5 people do this we would save 1,330,560,000,000 bags over our lifetime.